Kaylee Meek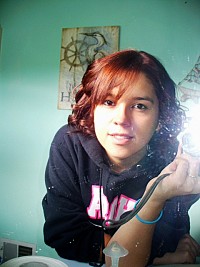 About Kaylee:
I plan to do everything on my Bucket List before I kick the bucket...
Mission Statement:
Never let someone or something get in the way of what you want; it's yours for the taking so take it and enjoy it.
Bucket List Item Information
Ride a mechanical bull
"I had the chance at my all night party in high school but I didn't try it. So now that I regret not trying it, I want another chance and then, I will ride the mechanical bull."

Add This To Your Bucket List
Who Witnessed This Event/Item
Who Else Has This On Their Bucket List
Similiar Bucket List Ideas
Ride a gondala in Venice - 03/29/11 (Autie Barnes)
Join Leontien Ladies Ride - 08/07/12 (Renée )
Take a ride on the highest roller coaster in the country - 07/11/10 (Megan Collins)
Take a Gondola ride in Venice - 10/01/10 (Lesley Eames)
Ride the largest/fastest roller coaster in the world - 08/28/10 (Amanda Foster)
Ride around the Nurburgring, Germany - (2) people
Ride a huge rollercoaster with at least 2 loops - 04/19/11 (Samantha Longmire)
✔Ride on a train (not a subway) (to do) - 11/21/11 (Susan F)
Ride in a helicoptor - 08/21/15 (Pete R)
59) RIDE A GONDOLA ON THE MAIN CANAL IN VENICE - 01/21/12 (Marisa M)