Kaylee Meek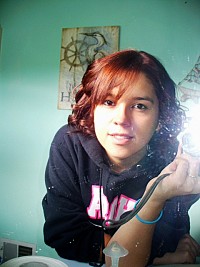 About Kaylee:
I plan to do everything on my Bucket List before I kick the bucket...
Mission Statement:
Never let someone or something get in the way of what you want; it's yours for the taking so take it and enjoy it.
Bucket List Item Information
Read Stephen King's The Stand
"1000 pages long. Will take forever but I'm up for it!"

Add This To Your Bucket List
Who Witnessed This Event/Item
Who Else Has This On Their Bucket List
Similiar Bucket List Ideas
Stand By Me - 09/15/14 (Lance Garbutt)
Start a blog people would want to read - (2) people
stand on and/or touch an iceberg - 08/17/11 (Taylor Seacrist)
Read the Hunger Games Trilogy - 08/01/14 (Esther Joy)
✔Go to Moscow, Russia and stand in the Red Square - 09/23/15 (Jodi Gillians)
Read 10 non fiction books on subjects I know nothing about - 06/02/14 (Susan F)
164. Sing up to goodreads.com and keep track of the books I read - 06/29/11 (Jirrine Breedijk)
Read all these books - 12/09/16 (Katrina Marchant)
Read Stephen King's The Stand - 02/04/12 (Kaylee Meek)
Read everything on my book list - (2) people