Kaylee Meek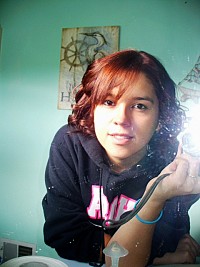 About Kaylee:
I plan to do everything on my Bucket List before I kick the bucket...
Mission Statement:
Never let someone or something get in the way of what you want; it's yours for the taking so take it and enjoy it.
Bucket List Item Information
Sleep under the stars
"I'm guessing inside a tent doesn't count. I've almost acheived this multiple times but it never worked out for one reason or another."

Add This To Your Bucket List
Who Witnessed This Event/Item
Who Else Has This On Their Bucket List
Similiar Bucket List Ideas
Sleep in the ice hotel - 01/26/11 (Shana Marie)
Sleep in a snow fort - (3) people
Sleep Alone in a Tent - 02/28/14 (Steve Morris)
Sleep on a houseboat - 04/16/16 (Susan F)
Sleep in a wood/log cabin - 01/02/16 (Susan F)
Go to sleep away camp - 02/22/15 (o f)
Sleep on the Beach all night - 02/28/14 (Steve Morris)
Sleep in a real castle (to do) - 07/10/11 (Susan F)
Sleep early and wake up early - 08/23/11 (Maria I)
Sleep under stars - (2) people