Kaylee Meek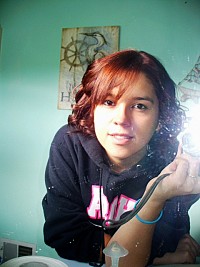 About Kaylee:
I plan to do everything on my Bucket List before I kick the bucket...
Mission Statement:
Never let someone or something get in the way of what you want; it's yours for the taking so take it and enjoy it.
Bucket List Item Information
Donate Blood
"It seems that every time I'm about to donate I get a cold... I want to donate some blood darn it!"

Add This To Your Bucket List
Who Witnessed This Event/Item
Who Else Has This On Their Bucket List
Similiar Bucket List Ideas
Donate Blood: 100 Units of Blood - 01/30/14 (Steve Morris)
Donate $ 100k on behalf of CO to TM - 07/31/10 (kay o)
Taylor Glacier, Blood Falls, Antarctica - 03/17/19 (Corinne ~)
Donate $10,000 to SUNY Potsdam - 11/15/10 (Lindsay M.)
Gain a large sum of money and donate all of it to charity - (2) people
✔Experience a Dragons Blood Face Mask - 11/03/17 (Lance Garbutt)
Donate Blood: 5 Units of Blood - 01/30/14 (Steve Morris)
Stand on a corner downtown by the highway and beg for money (to see how much those ppl make a day) then donate it to the local woman's shelter - (2) people
Become a blood donor - 07/25/11 (Ian Clark)
Donate to a good cause - 03/20/11 (Kasper Kay)