Kaylee Meek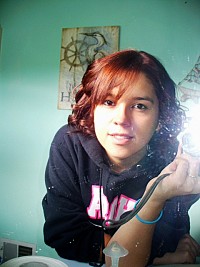 About Kaylee:
I plan to do everything on my Bucket List before I kick the bucket...
Mission Statement:
Never let someone or something get in the way of what you want; it's yours for the taking so take it and enjoy it.
Bucket List Item Information
Write a letter to my future self
"I've done this once but since I already read the letter (it was for my high school graduation) I want to write a new one that will be years and years from now when I read it."

Completed on 02/05/2012
"I wonder what will change in 32 years..."

Add This To Your Bucket List
Who Witnessed This Event/Item
Who Else Has This On Their Bucket List
Similiar Bucket List Ideas
write my own theme song - (2) people
write a letter to someone who has inspired me - (4) people
Learn to write well with my left hand - (5) people
Write a self fufilling letter to myself - 05/07/11 (Stephanie G)
Thank someone who has impacted my life with a letter - (4) people
✔Send A Letter to a Random address and see if the write back - 05/24/13 (Lance Garbutt)
Write my obituary - 12/25/11 (j nadonza)
Write a book or short story - 02/01/12 (Jade Johnson)
Visit A Country Every Letter Of The Alphabet ( A - Z ) - (2) people
Eat Food for each Letter of the Alphabet: W - 01/31/14 (Steve Morris)