Kaylee Meek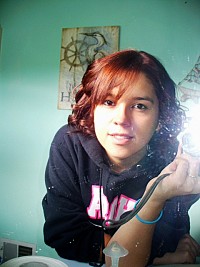 About Kaylee:
I plan to do everything on my Bucket List before I kick the bucket...
Mission Statement:
Never let someone or something get in the way of what you want; it's yours for the taking so take it and enjoy it.
Bucket List Item Information
Bungee Jump
"Let's face it, who doesn't want to bungee jump? I do! I do!"

Add This To Your Bucket List
Who Witnessed This Event/Item
Who Else Has This On Their Bucket List
Similiar Bucket List Ideas
Go sky diving and/or bungee jumping :) - 07/05/11 (Devan Zajac)
Jump off a cliff into deep water; Cliff Jumping - 04/19/11 (Samantha Longmire)
Halo Jump - 02/25/11 (Danny L)
Bungee Jump off bridge - 08/04/11 (Shay Cook)
Do extreme sports like Bungee Jumping and sky diving - (2) people
Watch Project X and 21 Jump Street - 06/22/12 (Alayna Reed)
Jump into a pool with my clothes on - 04/24/11 (Autie Barnes)
Jump out of a Cake - 09/16/11 (Corinne ~)
✔Jump into the Ohio River - 08/01/14 (Esther Joy)
jump start a car - (2) people