Hiking Page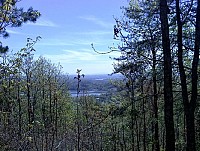 About Hiking:
I hate drama, but it seems to follow me.
Mission Statement:
To be the best sister, daughter, granddaughter, wife and woman I can be.
Bucket List Item Information
kiss in the rain
"I want to have that amazing kiss in the rain, but I would also like a picture when it happens :)"

Completed on 06/13/2012

Add This To Your Bucket List
Viewing details are set to Friends Only
Who Witnessed This Event/Item
Who Else Has This On Their Bucket List
Similiar Bucket List Ideas
take a walk in a rain forest - 06/29/10 (222222 555555555)
Kiss a complete stranger on the street. And make it a good kiss - 06/20/12 (Grace Hileman)
53. kiss under a waterfall - (2) people
Kiss someone at midnight on New Years Eve - (13) people
Visit a rain forest - (2) people
Kiss a babe!!:) - 06/10/12 (Anna Fuller)
Kiss under the mistletoe with someone I am interested in - 05/31/11 (Cathleen Perez)
Get Kissed in pouring rain - (5) people
Get a kiss on the cheek from a British man - 03/20/13 (Chauntel McKeeth)
Kiss on Aeroplane - 03/27/14 (Steve Morris)