Hiking Page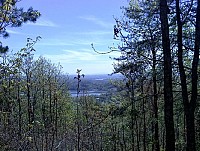 About Hiking:
I hate drama, but it seems to follow me.
Mission Statement:
To be the best sister, daughter, granddaughter, wife and woman I can be.
Bucket List Item Information
Go on a helicopter ride
"I rode in a helicopter with my mom in Gatlinburg. Very scary, but still had fun."

Completed on 01/29/2012
"I don't remember the exact date"

Add This To Your Bucket List
Viewing details are set to Friends Only
Who Witnessed This Event/Item
Who Else Has This On Their Bucket List
Similiar Bucket List Ideas
✔149. Ride around a traffic circle multiple times - 03/13/11 (Emma McD)
Ride on a doughnut - (2) people
Bike Ride 80km's - 12/21/13 (Lance Garbutt)
Ride on the top of a train - (2) people
Hot Air Ballon ride without a rope attached - 10/19/10 (Adam Owens)
Ride a Train - (10) people
Ride bareback - 07/07/14 (Marsha Roberts)
Ride in the London Eye (Farris Wheel) (London, England) - 08/07/11 (Susan F)
Ride a hot air ballon - (3) people
Ride the worlds largest ferris wheel - (2) people