Hiking Page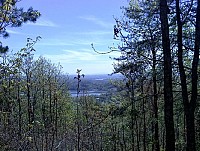 About Hiking:
I hate drama, but it seems to follow me.
Mission Statement:
To be the best sister, daughter, granddaughter, wife and woman I can be.
Bucket List Item Information
Sleep under the stars
"I've done this several times, but would like to do it again, but with my man :)"

Completed on 06/11/2011
"I don't remember the exact dates, but I have done this several times"

Add This To Your Bucket List
Viewing details are set to Friends Only
Who Witnessed This Event/Item
Who Else Has This On Their Bucket List
Similiar Bucket List Ideas
Sea of Stars (Vaadhoo Island, Maldives) - 07/27/14 (Susan F)
✔Travel around Mexico in my car and sleep in the back for 3 months - 06/17/11 (Elle Leontiev)
✔Go to a Dances with the Stars episode - 04/22/11 (j nadonza)
Sleep in the Cappadocia Cave hotel - 07/08/14 (Marsha Roberts)
152. Sleep in an overnight train - (3) people
Spend a Whole Night Gazing up at the Stars - (2) people
VIsit Sea of Stars, Vaadhoo Island, Maldives - 03/28/14 (Michael Hill-Jackson)
Sleep under the stars with someone special - (2) people
Stay up to watch shooting stars - (2) people
182. Sleep in a castle - 06/29/11 (Jirrine Breedijk)