Hiking Page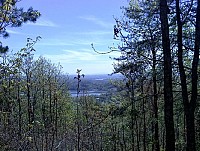 About Hiking:
I hate drama, but it seems to follow me.
Mission Statement:
To be the best sister, daughter, granddaughter, wife and woman I can be.
Bucket List Item Information
See the Northern Lights
"I love nature and the pics are very nice, but think they would be even prettier in person."

Add This To Your Bucket List
Viewing details are set to Friends Only
Who Witnessed This Event/Item
Who Else Has This On Their Bucket List
Similiar Bucket List Ideas
lay in the middle of street and watch the lights change colors - 08/04/11 (Shay Cook)
see the northen lights - 04/14/11 (amy ware)
Northern Territory - Mount Zeil - 1531 Meters - 12/14/13 (Lance Garbutt)
✔Cromer Northern Trail Walk - 03/30/13 (Lance Garbutt)
Dolomites Mountians (Puster Valley, Northern Italy) - 01/17/16 (Susan F)
Go to Northern Italy - 01/11/11 (Sarah Christensen)
See Northern lights in Alaska - (2) people
✔Visit the UK Home Nation Capitals:Northern Ireland - Belfast - 08/11/10 (Nicholas Todd)
✔Colourful stairs at Collaroy, Northern Beaches - 05/09/14 (Lance Garbutt)
Visit Guam and Northern Marianas - 10/15/13 (Lance Garbutt)