Hollie Belle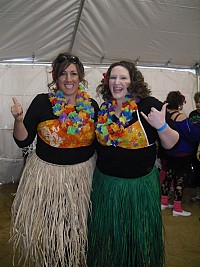 About Hollie:
I think bucket lists help you realize your life's desires. The journey to accomplishing them is every bit as important as the check box.
Mission Statement:
Be the bliss you want to see in the world.
Bucket List Item Information
Go on a blind date

Completed on 07/24/2010
"nothing like pure nerves and unknown expectations!"

Add This To Your Bucket List
Who Witnessed This Event/Item
Who Else Has This On Their Bucket List
Similiar Bucket List Ideas
Date someone, get dumped, but remain best friends - 07/15/10 (Jeremiah Stahn)
Ask a stranger on a date - 11/01/11 (Lisa Jones)
Double date - (5) people
Date an Italian - (2) people
✔Cross the international date line (to do) - 11/01/11 (Susan F)
✔Finally date the man I love - 10/22/12 (maryanne dubreuil)
Date a Fireman - (2) people
Go on a date - (2) people
Win a Date with Tad Hamilton - 10/09/15 (Lance Garbutt)
✔Go on a good date - 07/08/11 (Kara Thomas)