Hollie Belle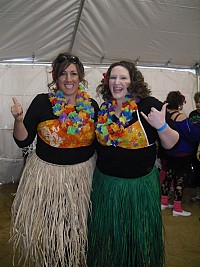 About Hollie:
I think bucket lists help you realize your life's desires. The journey to accomplishing them is every bit as important as the check box.
Mission Statement:
Be the bliss you want to see in the world.
Bucket List Item Information
Stop a fight
"Words are so powerful; but I never have time to write on my fists before a fight. :P"

Add This To Your Bucket List
Who Witnessed This Event/Item
Who Else Has This On Their Bucket List
Similiar Bucket List Ideas
Paintball fight in the woods with friends - 05/17/12 (David Roush)
Have a water balloon fight - (3) people
Stop caring what anyone thinks - 07/10/12 (Marissa Schroeder)
Paint a stop sign - 09/19/10 (Jessica Mallow)
Tell Austin Carlile how much he means to me, and tell him how he saved my life and helped me stop self harming - 08/23/12 (maryanne dubreuil)
Stop someone from being violent - 12/27/15 (Jaimee-Leigh Wignell)
Go to see a live Sumo wrestling fight in Asia - 07/30/10 (AH & LW)
Have a paint fight - (8) people
Get my BF to stop adding things to this that I'll probably never do - 06/16/10 (Molly LaRay)
Complete the Fight For Air Climb in 10 Minutes - 04/23/12 (Melissa Stoltz)