Hollie Belle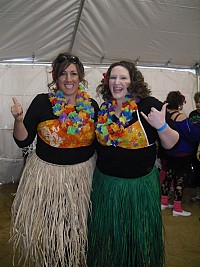 About Hollie:
I think bucket lists help you realize your life's desires. The journey to accomplishing them is every bit as important as the check box.
Mission Statement:
Be the bliss you want to see in the world.
Bucket List Item Information
Throw someone a surprise party

Completed on 02/06/2002
"I got a bunch of family to travel to Grand Forks, ND, to surprise my sister Kim for her 25th birthday - she had no idea! :D"

Add This To Your Bucket List
Who Witnessed This Event/Item
Who Else Has This On Their Bucket List
Similiar Bucket List Ideas
Attend a Masquerade party - (4) people
PJ/ice cream party - 05/15/12 (Molly Dunne)
Host a fancy cocktail party - 07/10/11 (Kendra Young)
33. Throw a coin into the Trevi Fountain - 11/24/10 (Jordan Sims)
Go to a beach party:) - 09/15/12 (reyna cadwell)
Throw a message in a bottle in the Atlantic Ocean - 04/24/12 (Melissa Stoltz)
Throw A HUGE Party For All Your Friends - 10/25/12 (Ebony Wilkinson)
✔Throw A Snowball - 04/02/13 (Lance Garbutt)
✔Throw my hands up in the air, saying AYO, gotta let go - 06/15/11 (Russell Doiron)
Party during spring break - 11/03/12 (Lyndsay Licata)