Kham Inthammavong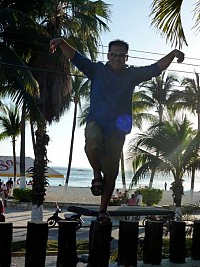 About Kham:
New look on life, more fun and less work.
Mission Statement:
Some way some how I want to be a part of making a positive difference in everyone's life.
Bucket List Item Information
Go to a Circus
"Can't believe I haven't been to one yet."

Completed on 09/15/2011
"Ringling Bros. Had a blast!"

Add This To Your Bucket List
Who Witnessed This Event/Item
Who Else Has This On Their Bucket List
Similiar Bucket List Ideas
Lennon Bros Circus - 05/13/14 (Lance Garbutt)
Be part of a Circus - 01/21/13 (Taylor <3 )
Circus Maximus (Rome, Italy) - 11/20/17 (Susan F)
See the Circus of Horrors - 03/29/14 (Steve Morris)
Go to a Circus and Eat Candy Floss - 04/06/14 (Steve Morris)
Go see a circus/eat cotton candy - 08/01/10 (Irene Irene)
go to the big apple circus - 07/27/12 (samantha newcomb)
Galactic Circus - 06/15/14 (Lance Garbutt)
take my daughter to the circus - 07/12/10 (Stacy R)
337. Run away for a day and join the circus - 03/16/11 (Emma McD)