Kassidy Lynn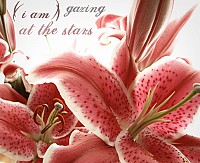 Bucket List Item Information
Find my best friend, Jennifer, from kindergarten
"Been thinking about her a lot lately, not really sure why though."

Completed on 11/07/2010
"I found her on MySpace today. She's so different from how I remember her, though. I had to go through her pictures and find one of her sister to be sure it was her. I'm just happy I found her. :) We're getting together later this week to go ice skating."

Add This To Your Bucket List
Who Witnessed This Event/Item
Who Else Has This On Their Bucket List
Similiar Bucket List Ideas
Find a hidden treasure - (2) people
find a hobbie - 11/18/10 (Heather Jaramillo)
Find places in the world where they have food fights...and then visit them - 10/23/10 (Bekki Richens)
Be a friend's maid of honor/bridesmaid - 07/08/10 (Sarah Divona)
Call a random number and say "I know what you did last summer or "I hid the body, come and find it." - 06/09/12 (Katie Cramatte)
Find What Makes Me Happy In Life - (2) people
Find love in a hopeless place - 03/30/12 (Noor Hafizah)
find the road to nowhere - 10/31/15 (Jason Eustice)
Leave an inspiring message in a bottle for someone to find - 11/23/12 (Sabrina Marshall)
find a massive shell on a beach - 10/18/11 (Gemma Campbell)