Rina Iakopo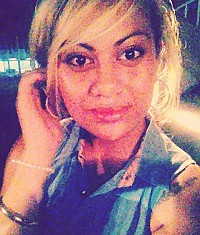 About Rina:
Normal, easy-going chick bouncing through life.
Mission Statement:
To love is to risk not being loved in return. To hope is to risk pain. To try is to risk failure, but risk must be taken because the greatest hazard i ...read more
Bucket List Item Information
Go To The Ice Bar in Sydney
"Because 'everything' in the bar is made of ice e.g. the chairs, tables, cups etc. FUN!"

Add This To Your Bucket List
Who Witnessed This Event/Item
Who Else Has This On Their Bucket List
Similiar Bucket List Ideas
✔Rookwood Cemetery - Sydney, Australia - 03/27/13 (Lance Garbutt)
Wild Women on Top Sydney Coastrek 100 km Team Challenge - 01/27/14 (Lance Garbutt)
Walk to the top of Sydney harbour bridge WITH PAUL - 05/02/11 (Mandy Tivnan)
✔Olympic Cauldron at Sydney Olympic Park - 03/27/13 (Lance Garbutt)
✔Spend New Year's Eve in Sydney, Australia - 03/27/13 (Lance Garbutt)
291. Visit Sydney, Austrailia - (2) people
✔The Sydney Morning Herald Sun Run - 12/12/13 (Lance Garbutt)
Watch A Soccer Game - Western Sydney Wanderers FC - 09/06/14 (Lance Garbutt)
Climb Sydney Harbour Bridge - (7) people
Rainbow Run - Sydney Park, Sydney, 6km , February - 01/10/14 (Lance Garbutt)