Rina Iakopo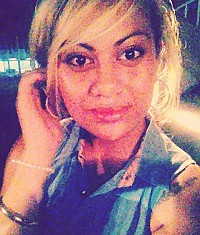 About Rina:
Normal, easy-going chick bouncing through life.
Mission Statement:
To love is to risk not being loved in return. To hope is to risk pain. To try is to risk failure, but risk must be taken because the greatest hazard i ...read more
Bucket List Item Information
To Live in Sydney or Melbourne
"Well actually just to live anywhere away from Brisbane but preferably Sydney or Melbourne, to get away from where I live for 3 or 4 years so I can start a new life and 'find myself' and when Im happy and ready I'll come back home and see how things have changed since I left."

Add This To Your Bucket List
Who Witnessed This Event/Item
Who Else Has This On Their Bucket List
Similiar Bucket List Ideas
✔Alfords Point Bridge, Sydney - 07/22/14 (Lance Garbutt)
Live off £20 per week for 3 months - 01/09/12 (Lisa Jones)
Go watch England in a live World Cup Match - 03/22/12 (Darran Brett)
Eat Brain Run Sydney 5km's Obstacle Course - 05/05/14 (Lance Garbutt)
✔Top gear festival sydney 2014 - 11/23/13 (David Teasdell)
To Sail the Sydney to Hobart Race - (2) people
Live in three major cities - 04/27/11 (Johanna O)
See The Fratellis live - 07/07/14 (Marsha Roberts)
Live one month in an international location with family - 07/31/10 (kay o)
✔Visit The Better Homes And Gardens Expo Sydney - 09/21/13 (Lance Garbutt)