Jillian Macdonald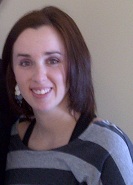 About Jillian:
I'm almost 30 and thought it was a great time to set some realistic goals for the future.
Mission Statement:
You can talk about doing it or you can actually do it. Action speaks louder than words.
Bucket List Item Information
Send Flowers w/ No Card
"To someone who deserves them"

Add This To Your Bucket List
Who Witnessed This Event/Item
Who Else Has This On Their Bucket List
Similiar Bucket List Ideas
press flowers and leaves in a book - 07/27/12 (samantha newcomb)
Send a Letter a Month to my Pen Pal in Brooks - 04/05/11 (Jillian Macdonald)
Send mom and dad on a 30 or more day cruise - 08/01/10 (Irene Irene)
Send a letter to a random address and see if they write back - (2) people
Find Chris' Mom to read her story and send memorable - 02/22/11 (Janell Brockaway)
Send a message in a bottle of an actual tresure I put in the ground - (2) people
Send in a Post Secret - 04/27/11 (Johanna O)
•Bouquet of flowers for my mom - 04/24/12 (Yana Lk)
Send a bouquet of flowers to somebody annomosly just to make their day - (2) people
Learn how to: Do Card Tricks - 02/22/14 (Steve Morris)