Jillian Macdonald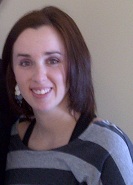 About Jillian:
I'm almost 30 and thought it was a great time to set some realistic goals for the future.
Mission Statement:
You can talk about doing it or you can actually do it. Action speaks louder than words.
Bucket List Item Information
Plant a Vegetable Garden for Carter
"with daddy"

Completed on 06/22/2013
"Carter and his dad planted a vegetable garden in our back yard, it is adorable! "

Add This To Your Bucket List
Who Witnessed This Event/Item
Who Else Has This On Their Bucket List
Similiar Bucket List Ideas
Hybridize a Plant - 04/06/14 (Steve Morris)
Drum Bridge, Japanese Tea Garden (San Francisco, California) - 11/20/17 (Susan F)
Build a playground & community garden in an impoverished community - 03/06/11 (Zimzala )
Start a garden - (3) people
Things to do before you're 11 3/4: Plant it, Grow it, Eat it - 02/21/14 (Steve Morris)
plant a tree with my fiancee in England - 12/27/15 (Jaimee-Leigh Wignell)
Plant a vegetable garden - (2) people
✔explore Garden of the Gods in Illinois - 04/15/12 (Jennifer Rodriguez)
Garden of the Sleeping Giant - 04/02/13 (Lance Garbutt)
Every birthday, plant a tree - 06/04/10 (Tuesday Menzies)