K M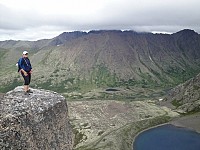 About K:
I am a 24 year old in graduate school at Washington University in St Louis studying physical therapy! I graduate in May and can't wait to be done wit ...read more
Mission Statement:
One day your life will flash before your eyes. Make sure it's worth watching.
Bucket List Item Information
Watch the sun rise and set in the same day

Completed on 01/11/2012
"Most mornings on my way to workout and once and awhile when I get off early enough to see it set :)"

Add This To Your Bucket List
Who Witnessed This Event/Item
Who Else Has This On Their Bucket List
Similiar Bucket List Ideas
watch the complete SAW collection - 06/17/10 (Fiona Ryan)
Watch every James Bond movie - (2) people
Watch the 1974 version of The Great Gatsby - 07/11/12 (Chowder Col)
Watch Coldplay Live - 03/12/14 (Lance Garbutt)
Collect and watch 500 different anime series - 12/02/10 (Stacy McKee)
✔Watch Ryan McMullan Live - 04/01/18 (Lance Garbutt)
watch the meteor shower August 13th - 06/12/12 (Amelia Johnson)
✔stay up to watch sunrise - 08/04/11 (Shay Cook)
Watch a Sunset: On a sail boat - 04/18/14 (Steve Morris)
Watch a sunrise and sunset in the same day - 08/03/12 (Sarah Brink)