Kham Inthammavong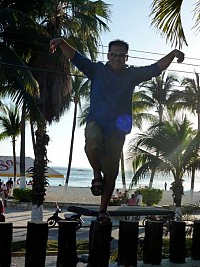 About Kham:
New look on life, more fun and less work.
Mission Statement:
Some way some how I want to be a part of making a positive difference in everyone's life.
Bucket List Item Information
Play a 5 dollar slot machine
"My highest has only been the dollar ones."

Completed on 02/17/2011
"Ching, Ching $1800!!!!"

Add This To Your Bucket List
Who Witnessed This Event/Item
Who Else Has This On Their Bucket List
Similiar Bucket List Ideas
✔Teach someone how to play guitar - 03/25/11 (casey barakat)
Play A Snare Drum - 10/24/13 (Lance Garbutt)
Go to a Shakespeare play - (2) people
Write a musical/play - 12/04/10 (Stephanie G)
✔Play The Maracas - 10/24/13 (Lance Garbutt)
Play Eclipse - 09/20/14 (Lance Garbutt)
Star in a play on broadway or on a live stage - 07/10/10 (Ashley Valencia)
see 100 great bands play live - (2) people
✔Play Pop up pirate - 09/21/14 (Lance Garbutt)
✔Play With Sparklers - 09/14/13 (Lance Garbutt)