Misty Hawes-Owen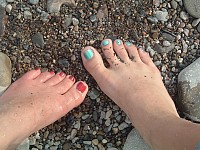 About Misty:
I am a small town Candadian girl with strong roots. I am a 30 something, soon-to-be-divorced, mom of two and writing down my bucket list is a part of ...read more
Mission Statement:
Following my heart. Shamelessly. And without apology to expectation, perceived or real, of friends, family and society. This is my resolve.
Bucket List Item Information
Donate blood
"I never have, and I should. It's such a simple thing for me to do that can make such a difference to someone else."

Add This To Your Bucket List
Viewing details are set to Members Only
Who Witnessed This Event/Item
Who Else Has This On Their Bucket List
Similiar Bucket List Ideas
✔donate toys to a foster shelter - 04/20/11 (Ria T)
donate 1 gallon of blood - 08/21/15 (Pete R)
Donate 5% of my wage to charity - 08/08/10 (Alex Jackson)
45. Donate 1,000 euro to a charity anonymously - 12/12/10 (Shane Nolan)
39. Donate Blood - 12/12/10 (Shane Nolan)
Donate 25 units of blood - 07/21/12 (jai prakash singh)
Volunteer at a homless shelter or soup kitchen. (Donate money for charity) - 12/06/11 (Katelynn Henry)
Try blood pudding - 07/16/12 (Johnny Gonzales)
Donate some old clothes - 07/15/10 (Jessica Call)
Donate Some Old Clothes to Charity - 01/30/14 (Steve Morris)