Janel Metcalf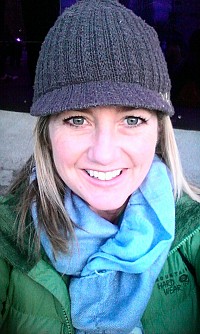 About Janel:
Midway through 2013 and I need to be more open to my bucket list and my dreams that bring me joy. Time to cross some things off in 2013!
Bucket List Item Information
Complete a Half Marathon
"Signed up for 6/25/2011 thanks to the encouragement of a friend!"

Completed on 06/25/2011
"Seattle rock and roll - great experience and ready to improve my time next year!"

Add This To Your Bucket List
Viewing details are set to Friends Only
Who Witnessed This Event/Item
Who Else Has This On Their Bucket List
Similiar Bucket List Ideas
Find a faithful companion to complete this list with - 09/15/14 (Zsófi Homoki)
Montreal Oasis Marathon (Montreal) - 07/30/14 (Lance Garbutt)
Have an old movie marathon - (2) people
The TomTom Runner Western Sydney Marathon - October - 09/04/13 (Lance Garbutt)
Complete entire Camino de Santiago - 06/10/12 (James Brennan)
Coast 2 Kosci 240 km's Marathon - 01/07/14 (Lance Garbutt)
Finish The NYC Marathon - 01/05/11 (Amber Rae)
Petra Marathon, Jordan - 05/16/14 (Lance Garbutt)
Complete 900 items on bucket list - 05/09/14 (Susan F)
journal about the things I complete on this list - 09/07/11 (Megan T)