Kham Inthammavong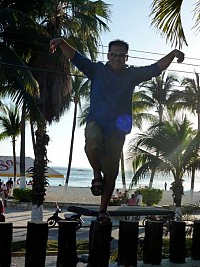 About Kham:
New look on life, more fun and less work.
Mission Statement:
Some way some how I want to be a part of making a positive difference in everyone's life.
Bucket List Item Information
Visit Niagara Falls
"Its just something I have to witness."

Completed on 07/23/2011
"Very nice family vacation"

Add This To Your Bucket List
Who Witnessed This Event/Item
Who Else Has This On Their Bucket List
Similiar Bucket List Ideas
✔Visit Alcatraz at night - 07/06/10 (Kate Mora)
Visit Vanuatu - (2) people
✔Visit Seaside Heights, NJ - 02/02/12 (Tami K.)
Visit Tonga - 10/16/13 (Lance Garbutt)
Visit the Body Farm in Knoxville - 03/15/14 (Steve Morris)
Visit all UK Countys: County Tyrone - 04/02/14 (Steve Morris)
Visit the CN Tower - 03/15/14 (Steve Morris)
Visit Ukraine - 10/16/13 (Lance Garbutt)
Visit the Kennedy Space Centre - 03/16/14 (Steve Morris)
Visit Sao Tome and Principe - 10/16/13 (Lance Garbutt)