Kham Inthammavong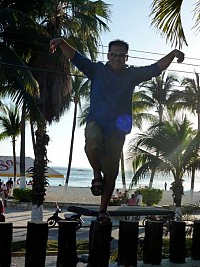 About Kham:
New look on life, more fun and less work.
Mission Statement:
Some way some how I want to be a part of making a positive difference in everyone's life.
Bucket List Item Information
Play golf at Bethpage in New York
"Would really like to see how tough this course is."

Add This To Your Bucket List
Who Witnessed This Event/Item
Who Else Has This On Their Bucket List
Similiar Bucket List Ideas
See the Spartans play at every stadium in the Big 10 - 07/28/10 (Laura Kennedy)
Play real golf - (2) people
Play A Xylophone - 10/24/13 (Lance Garbutt)
See New York City at night - 07/09/10 (Sarah Divona)
✔Play Jenga - 09/20/14 (Lance Garbutt)
119. Go to a golf tournament - 06/29/11 (Jirrine Breedijk)
Play Hi Ho! Cherry-O - 09/20/14 (Lance Garbutt)
✔Learn how to play violin - 08/02/14 (Esther Joy)
✔Play A Electric Keyboard - 10/24/13 (Lance Garbutt)
Play Apples to Apples - 09/19/14 (Lance Garbutt)