Rina Iakopo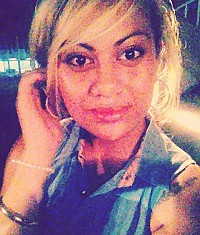 About Rina:
Normal, easy-going chick bouncing through life.
Mission Statement:
To love is to risk not being loved in return. To hope is to risk pain. To try is to risk failure, but risk must be taken because the greatest hazard i ...read more
Bucket List Item Information
Be fluent in Japanese
"the only word I know is 'Komenasai', I dont know if I spelt it right but I think it means 'Sorry'"

Add This To Your Bucket List
Who Witnessed This Event/Item
Who Else Has This On Their Bucket List
Similiar Bucket List Ideas
Do Japanese calligraphy - 06/07/10 (Rina Fe)
Drum Bridge, Japanese Tea Garden (San Francisco, California) - 11/20/17 (Susan F)
Be fluent in sign language - (2) people
Become fluent in German - (6) people
Become Fluent in a Foreign Language - (6) people
063. Attend a Japanese tea ceremony - 06/29/11 (Jirrine Breedijk)
Be Fluent in Italian - (5) people
Attend a Japanese tea ceremony - (3) people
Have My Picture Taken With A Japanese Macaque - 06/22/14 (Lance Garbutt)
Become fluent in 4 langauges - 07/15/10 (Jeremiah Stahn)