Rina Iakopo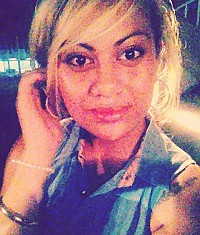 About Rina:
Normal, easy-going chick bouncing through life.
Mission Statement:
To love is to risk not being loved in return. To hope is to risk pain. To try is to risk failure, but risk must be taken because the greatest hazard i ...read more
Bucket List Item Information
Pay for the person behind me in a drive thru
"I hope they never find out its me"

Add This To Your Bucket List
Who Witnessed This Event/Item
Who Else Has This On Their Bucket List
Similiar Bucket List Ideas
See the Flat Iron building in person - 06/15/13 (Johnny Gonzales)
Drive a Maserati Quattroporte GTS - 06/20/14 (David Teasdell)
Drive Until I Run Out of fuel - 01/31/14 (Steve Morris)
Drive a Renault - 03/30/13 (Lance Garbutt)
Drive a Maybach - 03/30/13 (Lance Garbutt)
go through a drive thru on foot - (7) people
Drive along the Pacific Coast Highway (California, Oregon, Washington) - 11/04/13 (Susan F)
Drive a ZENVO ST1 - 06/19/14 (David Teasdell)
✔Window shop Rodeo Drive - 10/02/10 (j nadonza)
Drive a Lotus Elise Roadster - 06/19/14 (David Teasdell)