Rina Iakopo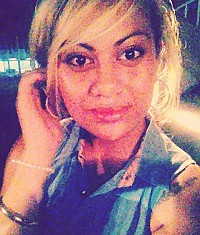 About Rina:
Normal, easy-going chick bouncing through life.
Mission Statement:
To love is to risk not being loved in return. To hope is to risk pain. To try is to risk failure, but risk must be taken because the greatest hazard i ...read more
Bucket List Item Information
Ask a hairdresser to do 'whatever they like'
"Have a surprise once in a while"

Add This To Your Bucket List
Who Witnessed This Event/Item
Who Else Has This On Their Bucket List
Similiar Bucket List Ideas
Go to my hairdresser and tell her to give me a new look instead of the usual trim - 03/23/11 (Erin Niedbalski)
✔Have My Photo Taken With A Famous Hairdresser - Guy Tang - 06/12/17 (Lance Garbutt)
Ask a hairdresser to do 'whatever they like' - (26) people
Allow to a friend to cut down my hair and after that I Won't go hairdresser for a month :) - 02/20/11 (Emily Rose Addams)
Ask a Hairdresser to do 'Whatever They Like' - (2) people