Rina Iakopo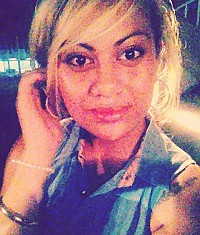 About Rina:
Normal, easy-going chick bouncing through life.
Mission Statement:
To love is to risk not being loved in return. To hope is to risk pain. To try is to risk failure, but risk must be taken because the greatest hazard i ...read more
Bucket List Item Information
Be an Organ Donor
"Whats the use of my body when I no longer need it? It could help save lives rather than collecting dust in a coffin lol"

Add This To Your Bucket List
Who Witnessed This Event/Item
Who Else Has This On Their Bucket List
Similiar Bucket List Ideas
Be an Organ Donor... only a good organ... nothing bad - 01/28/11 (Mackenzie Kreller)
Learn how to prepare organ meats - 01/05/19 (Megan Beeching)
Donate an organ - (2) people
✔Become a regular blood donor - 07/21/12 (Ana Bugalho)
Be an organ donar - 05/07/11 (Stephanie G)
become a live organ donar - 02/22/11 (Kameron Mason)
Become a blood donor - 07/25/11 (Ian Clark)
Get an organ donor card - 10/08/10 (Gemma Phelps)
Sea Organ in Zadar, Croatia - 03/17/19 (Corinne ~)
✔#13 Register as an Organ Donor - 10/17/12 (Lisa Pantling)