Rina Iakopo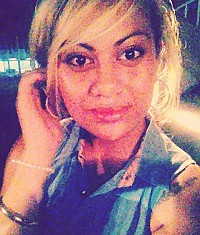 About Rina:
Normal, easy-going chick bouncing through life.
Mission Statement:
To love is to risk not being loved in return. To hope is to risk pain. To try is to risk failure, but risk must be taken because the greatest hazard i ...read more
Bucket List Item Information
Get kissed in the pouring rain
"how romantic"

Add This To Your Bucket List
Who Witnessed This Event/Item
Who Else Has This On Their Bucket List
On Orewa Beach at night while swimming it was pouring down w ...more
Because what's life without a little romance?
Similiar Bucket List Ideas
Go to a Rain Forest - (2) people
Kiss and dance in the rain with my hubby - 06/17/10 (Jamie Praslicka)
Kiss someone in the pouring rain - (5) people
Get Kissed in pouring rain - (5) people
Go to the Amazon rain forest - (3) people
Have sex in the rain - 07/11/12 (Chowder Col)
Have fun in the rain - 11/15/10 (Rina Iakopo)
✔See Rain in the Distance - 06/26/15 (Katherine H)
98. Dance in the Rain - 03/13/11 (Emma McD)
✔79. Stand in the rain, look up at the sky and feel the water drizzle down my body - 06/27/11 (Michelle Anne)