Rina Iakopo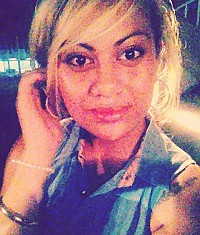 About Rina:
Normal, easy-going chick bouncing through life.
Mission Statement:
To love is to risk not being loved in return. To hope is to risk pain. To try is to risk failure, but risk must be taken because the greatest hazard i ...read more
Bucket List Item Information
Sign something in blood
"This is something Im not really looking forward to but it must be done"

Add This To Your Bucket List
Who Witnessed This Event/Item
Who Else Has This On Their Bucket List
Similiar Bucket List Ideas
Take a pic in front of the Hollywood sign - 07/08/14 (Marsha Roberts)
Take a picture of each state welcome sign - (3) people
give blood - (37) people
#3 Learn sign language - (4) people
See dragon blood trees in Socotra, Yemen - 03/28/14 (Michael Hill-Jackson)
✔Take a picture of the vegas sign - 11/14/15 (Pete R)
Learn how to - use Sign Language - 07/09/14 (Marsha Roberts)
✔47 To give blood - 12/14/10 (Tyler Carver)
Give blood 100 times - (2) people
get street sign with my name - 08/04/11 (Shay Cook)