Rina Iakopo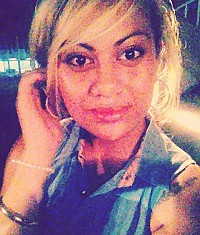 About Rina:
Normal, easy-going chick bouncing through life.
Mission Statement:
To love is to risk not being loved in return. To hope is to risk pain. To try is to risk failure, but risk must be taken because the greatest hazard i ...read more
Bucket List Item Information
Own a full wall of books with a ladder that slides across
"I 'love' them but first I must find a house"

Add This To Your Bucket List
Who Witnessed This Event/Item
Who Else Has This On Their Bucket List
Similiar Bucket List Ideas
Visit The Great Wall in China - (2) people
dance Naked on top of a hill under a full moon - (2) people
Read all the 'Lord of the Rings' books and watch movies - 06/13/12 (Jade Johnson)
See Berlin Wall - 04/03/13 (Lance Garbutt)
Write a Full Length Novel - 09/22/10 (S. Dean T.)
✔Attend Fesitval of Books - 04/24/11 (j nadonza)
Have a mini library at home, with my favorite books - 07/21/12 (Ana Bugalho)
successfully run up a wall and do a back flip - (2) people
Read all the 'Harry Potter' books and watch all movies - 06/13/12 (Jade Johnson)
Complete a full marathon - (6) people