Rina Iakopo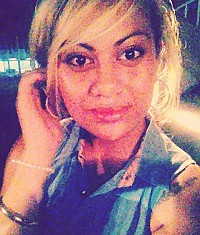 About Rina:
Normal, easy-going chick bouncing through life.
Mission Statement:
To love is to risk not being loved in return. To hope is to risk pain. To try is to risk failure, but risk must be taken because the greatest hazard i ...read more
Bucket List Item Information
Get a Pizza, Cut it right in half and eat it like that
"One of my favourites in the list"

Add This To Your Bucket List
Who Witnessed This Event/Item
Who Else Has This On Their Bucket List
Similiar Bucket List Ideas
Run the Disney Princess Half Marathon - 01/22/13 (Amber Pleasant)
complete a half marathon - (6) people
Get a 'pizza my heart' tshirt - 03/20/11 (Ashley Stice)
✔Make Homemade Chicken Pizza - 11/04/17 (Lance Garbutt)
Meet my half brothers and sisters from my biological dad - 04/19/10 (ShaVonne Miller)
Try pizza and then eat a whole pizza - 01/16/11 (Bridget Mullen)
Snowboard down a half pipe - (2) people
Bankstown Half Marathon - Lake Gillawarna, Bankstown, 21.1km, September - 01/11/14 (Lance Garbutt)
✔Make Home made pizza - 11/04/17 (Lance Garbutt)
Eat pizza in New York City - 01/24/13 (Amber Donaldson)