Rina Iakopo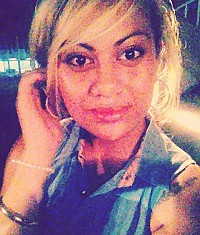 About Rina:
Normal, easy-going chick bouncing through life.
Mission Statement:
To love is to risk not being loved in return. To hope is to risk pain. To try is to risk failure, but risk must be taken because the greatest hazard i ...read more
Bucket List Item Information
Learn about Natural Remedies
"I've alway been fascinated by nature and how it can help us"

Add This To Your Bucket List
Who Witnessed This Event/Item
Who Else Has This On Their Bucket List
Similiar Bucket List Ideas
Learn how to bead and sew powwow ragalia - 12/30/10 (Teri Foureyes-Awasis)
Learn a foreign language well - 01/28/11 (Mackenzie Kreller)
✔Learn to can food - 08/27/13 (Megan Beeching)
Learn how to: Fly in a Wing Suit - 02/22/14 (Steve Morris)
Learn a foreign language - (14) people
Learn to play the Bagpipes - 11/11/10 (David Hunt)
Learn ASL - 01/05/11 (Amber Rae)
To learn to play some kind of instrument well - 12/20/10 (Matt Halter)
Learn to tye a knot in a cherry stem - 07/11/10 (Megan Collins)
Learn to meditate - (32) people