Rina Iakopo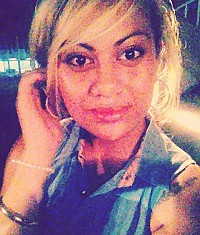 About Rina:
Normal, easy-going chick bouncing through life.
Mission Statement:
To love is to risk not being loved in return. To hope is to risk pain. To try is to risk failure, but risk must be taken because the greatest hazard i ...read more
Bucket List Item Information
Become an Early Riser
"Because I sleep late I usually wake up at around 1pm which gives me a headache and I feel bad cos I've just wasted half a day when I could've been doing something productive."

Add This To Your Bucket List
Who Witnessed This Event/Item
Who Else Has This On Their Bucket List
Similiar Bucket List Ideas
Study Early Education, and work in an Early Intervention Program - 01/03/12 (Emma Britton)
Get up Early and take photos of the canadian sunrise - 03/13/11 (Elle Leontiev)
Sleep early and wake up early - 08/23/11 (Maria I)
Keith Early Settler's Cottage - 11/21/13 (Lance Garbutt)
✔Be early and punctual - 11/04/10 (Jorge Laurence Eleazar)
Wake up early and shop on Black Friday - 06/09/12 (Katie Cramatte)
Sleep early during school days - 05/29/10 (Angel Reyes)
Take an early-morning hot-air balloon flight over the Yarra Valley, Victoria - Australia - 11/23/13 (Lance Garbutt)
Own a chain of early learning/day care centers - 07/25/10 (Kris Grove)
Finish my Bachelor's and teach early childhood education - 11/20/10 (Eileen Wall)