Rina Iakopo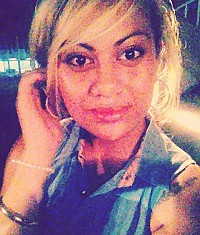 About Rina:
Normal, easy-going chick bouncing through life.
Mission Statement:
To love is to risk not being loved in return. To hope is to risk pain. To try is to risk failure, but risk must be taken because the greatest hazard i ...read more
Bucket List Item Information
Give something up for 48 hours
"e.g. my phone, the internet, watching tv ect."

Add This To Your Bucket List
Who Witnessed This Event/Item
Who Else Has This On Their Bucket List
Similiar Bucket List Ideas
✔Play play station for 14 hours - 11/22/13 (David Teasdell)
Give Unwanted Toys To A Children's Hospital - 04/05/14 (Lance Garbutt)
STAY UP FOR 24 HOURS STRAIGHT - 12/30/10 (Melissa B)
#34 Spend 24 hours in silence - (3) people
give each room in my house a different theme - 08/24/11 (Megan T)
stay up 24+ hours - 06/23/12 (Carly Bogie)
Give up Sweets for: 1 Months - 04/18/14 (Steve Morris)
Fluent in Tagalog, 800 hours of studying - 01/08/18 (j nadonza)
Suzuka 8 Hours - 11/07/14 (Lance Garbutt)
✔Give someone a hug - 10/03/13 (Lance Garbutt)