Rina Iakopo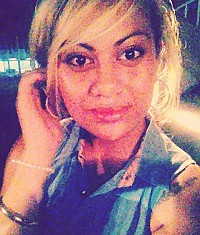 About Rina:
Normal, easy-going chick bouncing through life.
Mission Statement:
To love is to risk not being loved in return. To hope is to risk pain. To try is to risk failure, but risk must be taken because the greatest hazard i ...read more
Bucket List Item Information
Get fitted for a Bra
"lol Oprah mentioned most females do not have the right bra size which made me think "

Add This To Your Bucket List
Who Witnessed This Event/Item
Who Else Has This On Their Bucket List
Similiar Bucket List Ideas
learn how to properly fold a fitted sheet - 08/24/11 (Megan T)
Have a black, blue and tan business suit tailor-fitted to a perfect fit - 07/11/12 (Chowder Col)
Learn how to: Properly Fold a Fitted Sheet - 02/22/14 (Steve Morris)