Rina Iakopo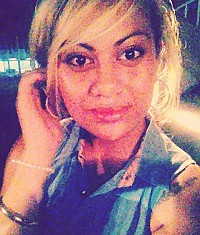 About Rina:
Normal, easy-going chick bouncing through life.
Mission Statement:
To love is to risk not being loved in return. To hope is to risk pain. To try is to risk failure, but risk must be taken because the greatest hazard i ...read more
Bucket List Item Information
Kiss someone I've just met
"Just got for it! This is also classified as Kiss a complete stranger."

Add This To Your Bucket List
Who Witnessed This Event/Item
Who Else Has This On Their Bucket List
Similiar Bucket List Ideas
Kiss beneath the stars - 02/02/12 (Tami K.)
✔Karma Sutra Postion - The Pressed Kiss - 01/25/16 (Lance Garbutt)
Kiss a boy on new years - 01/01/12 (Samantha Sobek)
1. Kiss in the rain passionately - 06/27/11 (Michelle Anne)
Kiss in the pouring rain - (2) people
Kiss a stranger, make it a good kiss - 06/10/13 (Breah Tomlinson)
53. kiss under a waterfall - (2) people
kiss in Time Square - (2) people
✔Karma Sutra Postion - The Kiss Of The Upper Lip - 01/25/16 (Lance Garbutt)
Kiss a stranger - (7) people