Jordan Sims
Bucket List Item Information
21. Visit NYC
"- visit Ground Zero - visit Law and Order set :) - see Broadway play - ride subway and cab (bonus if I yell "FOLLOW THAT CAR!" just to see the driver's reaction. - carriage ride in Central Park"

Completed on 12/24/2011
"I went to NYC on a Make-A-Wish trip. It was incredible! I didn't get to do all the things I mentioned on here before, but we did sooo much! "

Add This To Your Bucket List
Photos
added on 11/24/10 11:30 pm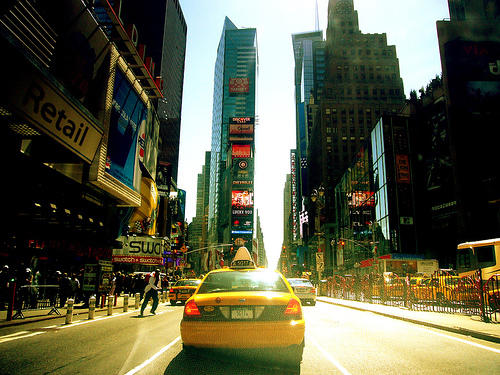 added on 11/24/10 11:29 pm
Who Witnessed This Event/Item
Who Else Has This On Their Bucket List
Similiar Bucket List Ideas
103. Visit Tibet - 06/29/11 (Jirrine Breedijk)
Visit a children's hospital - 06/05/11 (Scott Klima)
✔Visit The Safe House (Milwaukee, Wisconsin) - 02/14/14 (Susan F)
Visit the Greater Blue Mountains in New South Wales - 03/16/14 (Steve Morris)
Visit a Jazz Club in New Orleans' French Quarter - 02/28/14 (Steve Morris)
Visit Painted Hills John Day Fossil Bed, Oregon - 05/16/11 (Michael Hill-Jackson)
32) VISIT ALL NEW YORK LANDMARKS AGAIN - 01/20/12 (Marisa M)
Visit Kyrgyzstan - 10/16/13 (Lance Garbutt)
✔Visit Norton Simon Museum - 11/11/10 (j nadonza)
Visit times square on new years eve - 11/12/11 (Taylor <3 )