Rina Iakopo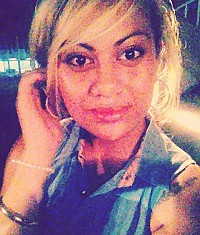 About Rina:
Normal, easy-going chick bouncing through life.
Mission Statement:
To love is to risk not being loved in return. To hope is to risk pain. To try is to risk failure, but risk must be taken because the greatest hazard i ...read more
Bucket List Item Information
Spend a whole day reading a great novel
"that would be just heaven"

Add This To Your Bucket List
Who Witnessed This Event/Item
Who Else Has This On Their Bucket List
Similiar Bucket List Ideas
Have a reading done by a fortune teller or palm reader - 07/07/11 (Beth R)
✔Spend A Night At Distinction Hotel - 08/15/15 (Lance Garbutt)
See the Great Barrier Reef - (8) people
Spend the night in a hotel suite - 09/14/11 (gracie grace)
Spend the night in a Tree House Hotel - (2) people
✔Learn to make a great pasta dish - 05/23/12 (Corinne ~)
spend Christmas with the man I love - 11/01/12 (maryanne dubreuil)
Spend the WHOLE day reading a great novel - (2) people
✔Spend A Night At The Mercure - 12/12/13 (Lance Garbutt)
spend a day in bruno - 12/15/11 (Lisa Klingelhoefer)