Rina Iakopo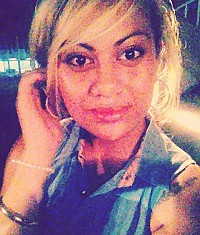 About Rina:
Normal, easy-going chick bouncing through life.
Mission Statement:
To love is to risk not being loved in return. To hope is to risk pain. To try is to risk failure, but risk must be taken because the greatest hazard i ...read more
Bucket List Item Information
Stay out all night dancing and go to work the next day without having to go home
"This will be a real challenge"

Add This To Your Bucket List
Who Witnessed This Event/Item
Who Else Has This On Their Bucket List
Similiar Bucket List Ideas
133) ENTER A VIDEO IN AMERICA'S FUNNIEST HOME VIDEOS - 06/10/12 (Marisa M)
✔Take Me Home Tonight (2011) - 08/21/11 (Movie Bucket)
✔Build A Lego Robot And Have It Work Thru A Computer Program - 11/10/13 (Lance Garbutt)
✔Romantic Picnic At Night - 05/26/13 (Lance Garbutt)
Design and decorate my dream home - 11/15/10 (Lindsay M.)
Spend The Night In The Presidential Suite Anywhere In The World - (2) people
Stay in a haunted hotel - (3) people
Do a perfect Windmill (break dancing move) - 02/02/12 (Phil Gwoke)
To eat and eat and eat but still stay SEXY. :) - 05/29/10 (Angel Reyes)
Stay at the liberty hotel in boston (former jail) - 04/24/12 (Melissa Stoltz)