Rina Iakopo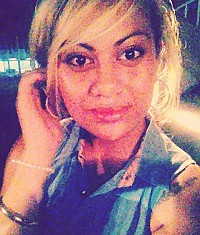 About Rina:
Normal, easy-going chick bouncing through life.
Mission Statement:
To love is to risk not being loved in return. To hope is to risk pain. To try is to risk failure, but risk must be taken because the greatest hazard i ...read more
Bucket List Item Information
Take Wing Chung lessons
"its a type of karate or judo or whatever you call those fighting styles"

Add This To Your Bucket List
Who Witnessed This Event/Item
Who Else Has This On Their Bucket List
Similiar Bucket List Ideas
Take billiards lessons - 03/25/13 (Jodi Gillians)
14. Take Dance Lessons For Jitterbug - 03/13/11 (Emma McD)
Take Waltz lessons - 11/15/10 (Lindsay M.)
Cooking Lessons in Italy - 04/30/13 (Janel Meyer)
12. Take Dance Lessons For Flamenco - (2) people
11. Take Dance Lessons For Hip-hop - 03/13/11 (Emma McD)
6. Take Dance Lessons For Waltz - 03/13/11 (Emma McD)
take photography lessons - 01/18/12 (Kara Willis)
✔take piano lessons - 08/04/11 (Shay Cook)
15. Take Dance Lessons For Irish Stepdance - 03/13/11 (Emma McD)