Rina Iakopo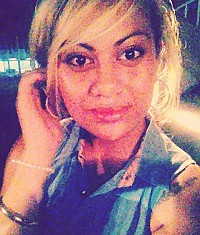 About Rina:
Normal, easy-going chick bouncing through life.
Mission Statement:
To love is to risk not being loved in return. To hope is to risk pain. To try is to risk failure, but risk must be taken because the greatest hazard i ...read more
Bucket List Item Information
Learn to use chopsticks
"its so difficult but I love a challenge "

Add This To Your Bucket List
Who Witnessed This Event/Item
Who Else Has This On Their Bucket List
Both hands now. Super easy!
Similiar Bucket List Ideas
Learn one really good card trick - 08/22/12 (Johnny Gonzales)
Learn Accupuncture - 05/23/11 (shelton clark jr)
✔Learn how to - carve a pumpkin - 07/09/14 (Marsha Roberts)
Learn how to dance salsa - 07/13/10 (Sara KA)
learn how to face paint - 12/27/15 (Jaimee-Leigh Wignell)
Learn to speak French fluently - 06/30/11 (Suzanne B)
Learn all the Countries and Capitals - 04/06/14 (Steve Morris)
✔Learn more songs on the guitar - 05/30/11 (Shai Teichman)
26 To learn to surf - 12/13/10 (Tyler Carver)
learn the heimlich maneuver - 08/24/11 (Megan T)