Rina Iakopo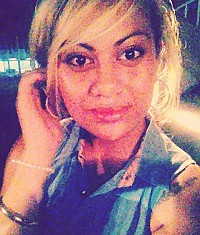 About Rina:
Normal, easy-going chick bouncing through life.
Mission Statement:
To love is to risk not being loved in return. To hope is to risk pain. To try is to risk failure, but risk must be taken because the greatest hazard i ...read more
Bucket List Item Information
Travel the World
"I'd love to see the natural and man made wonders of the world"

Add This To Your Bucket List
Who Witnessed This Event/Item
Who Else Has This On Their Bucket List
Similiar Bucket List Ideas
Travel around South America - (2) people
Drink around the world at Epcot - (2) people
Go on a cruise - tour the world - 01/07/13 (rijata sing)
Travel to India - (3) people
Travel destination: Athens, Greece - 08/05/13 (Christina Christensen)
Travel to Canada - (3) people
Eat food from around the world: Hamburger in Hamburg - 01/31/14 (Steve Morris)
Aussie World, QLD - 04/01/13 (Lance Garbutt)
Around the World in 80 Days - 05/25/14 (Lance Garbutt)
see great paintings from all over the world - 06/17/10 (Fiona Ryan)