Rina Iakopo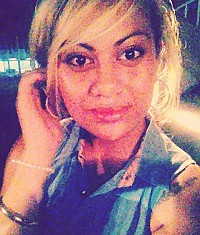 About Rina:
Normal, easy-going chick bouncing through life.
Mission Statement:
To love is to risk not being loved in return. To hope is to risk pain. To try is to risk failure, but risk must be taken because the greatest hazard i ...read more
Bucket List Item Information
Get tipsy with good company
"this should be fun"

Add This To Your Bucket List
Who Witnessed This Event/Item
Who Else Has This On Their Bucket List
Similiar Bucket List Ideas
✔Make 2O11 A Good Year:) - 01/09/11 (Josie Nada)
✔Get a Career and BE GOOD AT IT - 07/30/12 (Justin Concepcion)
Skydive in the good name of charity - (2) people
Have a very good friend in every state of the U.S.A - 12/09/10 (Jonelle Oriana Garcia)
Hobbies - Buy a good camera & learn photography - 08/10/11 (Carroll VerSteeg)
Do a good deed every day for a year - 06/09/12 (Katie Cramatte)
Be a good father one day - 11/04/10 (Jason Tant)
Kiss a complete stranger on the street. And make it a good kiss - 06/20/12 (Grace Hileman)
write a complaint/satisfaction letter to a company - 06/12/12 (Amelia Johnson)
✔Learn how to - make a good first impression - 07/09/14 (Marsha Roberts)