Rina Iakopo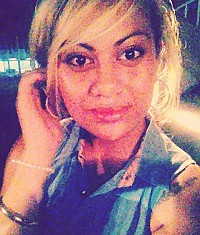 About Rina:
Normal, easy-going chick bouncing through life.
Mission Statement:
To love is to risk not being loved in return. To hope is to risk pain. To try is to risk failure, but risk must be taken because the greatest hazard i ...read more
Bucket List Item Information
Sleep under the stars
"like sleep while looking up at the stars not in a tent"

Add This To Your Bucket List
Who Witnessed This Event/Item
Who Else Has This On Their Bucket List
Similiar Bucket List Ideas
89. Sleep under the Stars - (3) people
Sleep outside for a whole night - 07/16/12 (Zoe Grimm)
Get my dream tattoo (stars down my spine) - 08/20/11 (Tracey Sellars)
Sleep in the Cappadocia Cave hotel - 07/08/14 (Marsha Roberts)
Visit Gold and Silver Pawn Shop, Pawn Stars - (4) people
Sleep outside - (3) people
Sleep on a roof for the night - 12/22/11 (Lyz Betz)
kiss under the stars - (2) people
Sleep In A Stable On A Haystack - 12/07/13 (Lance Garbutt)
Sleep on a houseboat - 04/16/16 (Susan F)