Rina Iakopo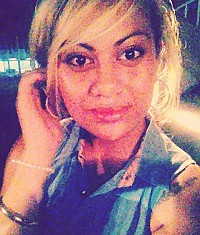 About Rina:
Normal, easy-going chick bouncing through life.
Mission Statement:
To love is to risk not being loved in return. To hope is to risk pain. To try is to risk failure, but risk must be taken because the greatest hazard i ...read more
Bucket List Item Information
Spend the entire day by myself
"It's never been done and it'll be a miracle if it actually happened"

Add This To Your Bucket List
Who Witnessed This Event/Item
Who Else Has This On Their Bucket List
Similiar Bucket List Ideas
Visit Aruba and spend about a week at a resort and casino - (2) people
Spend A Night In A Haunted Mansion - 05/24/13 (Lance Garbutt)
✔Spend A Night At Heritage Hanmer Springs - 08/12/15 (Lance Garbutt)
Spend some time in Bali - 01/13/11 (Misty Hawes-Owen)
Not order pizza for an entire year - 01/01/12 (Elizabeth Essex)
Spend Six Months In Europe - 01/05/11 (Amber Rae)
Spend at least one year on a sailboat sailing to somewhere tropical - (2) people
Spend the night at a haunted hotel - (3) people
Walk the entire Golden Gate Bridge - 07/10/10 (Neville Bendiola)
✔spend some time at my beach - 08/21/13 (fcking -a)