Rina Iakopo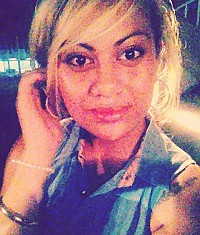 About Rina:
Normal, easy-going chick bouncing through life.
Mission Statement:
To love is to risk not being loved in return. To hope is to risk pain. To try is to risk failure, but risk must be taken because the greatest hazard i ...read more
Bucket List Item Information
Go on any detox for 5 days straight
"Do these diets even work?"

Add This To Your Bucket List
Who Witnessed This Event/Item
Who Else Has This On Their Bucket List
Similiar Bucket List Ideas
Go 5 Days Without Talking - 04/20/14 (Steve Morris)
Celebrate St. Patrick's Days in Dublin - 07/03/11 (Jacqueline Sorrels)
Give Up Sweets For 30 Days - 04/18/12 (Tanja Magasin)
Eat 100% Raw Foods for: 7 days - 01/31/14 (Steve Morris)
343. Stay up 48 hours straight - 03/16/11 (Emma McD)
Stay up for 3 days straight - 09/19/10 (Jessica Mallow)
Survive for at least 4 days in the woods with minimal supplies - 02/22/11 (Ben Gonzalez)
Do a water detox - 07/16/12 (Johnny Gonzales)
Meditate 100 days in a row - 09/30/18 (j nadonza)
Spend 3 days in complete silence - (2) people