Rina Iakopo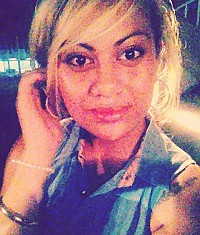 About Rina:
Normal, easy-going chick bouncing through life.
Mission Statement:
To love is to risk not being loved in return. To hope is to risk pain. To try is to risk failure, but risk must be taken because the greatest hazard i ...read more
Bucket List Item Information
Master a Video Game
"I've always been a fan of video games but I've never mastered any of them"

Add This To Your Bucket List
Who Witnessed This Event/Item
Who Else Has This On Their Bucket List
Similiar Bucket List Ideas
Play a card game in a casino - (2) people
Go to a World Series game - (2) people
Attend a World Cup final game - 10/13/10 (Robert Beamon)
Go to a Mavs game painted green and blue - 03/28/11 (Autie Barnes)
Go to a Super Bowl Game - 04/06/13 (Lance Garbutt)
Watch A Rugby Game - Force - 09/06/14 (Lance Garbutt)
Go to a superbowl game (to do) - 11/23/11 (Susan F)
Watch A NRL Game – Team Titans - 09/06/14 (Lance Garbutt)
Throw out the first pitch of a MLB game - 06/18/10 (Lorraine Maloney)
Watch A NRL Game – Team Bulldogs - 09/05/14 (Lance Garbutt)