Rina Iakopo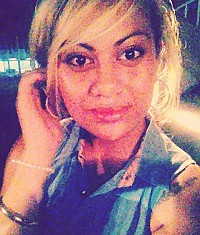 About Rina:
Normal, easy-going chick bouncing through life.
Mission Statement:
To love is to risk not being loved in return. To hope is to risk pain. To try is to risk failure, but risk must be taken because the greatest hazard i ...read more
Bucket List Item Information
Wear Coloured Contacts
"I've always had brown coloured eyes ; to me its kinda boring"

Add This To Your Bucket List
Who Witnessed This Event/Item
Who Else Has This On Their Bucket List
Similiar Bucket List Ideas
Collect all Terry Pratchett First Editions: I Shall Wear Midnight - 04/19/14 (Steve Morris)
Get Coloured Contacts: Red Contacts - 02/05/14 (Steve Morris)
Wear really high heels - 06/29/10 (AMALIKAAA NAJOFF)
Buy And Wear A Keep Calm Shirt - 05/26/13 (Lance Garbutt)
Wear a grass skirt and a coconut bra - (2) people
Wear glasses on a string - 09/22/10 (N T)
Get yellow contacts - 09/18/11 (Megan Nicole)
Wear the wedding dress of my dreams - 08/01/14 (Esther Joy)
Wear a two person halloween costume - (3) people
✔Wear an olive green dress - 11/03/10 (Bethany Seddon)